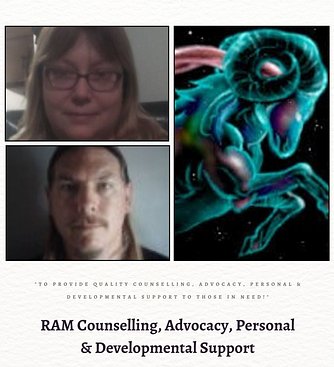 Richard (Rik) MacDonald & Mary Patrick
T.A,, R.P.S.W., C.Y.W., M.H.P. D.S.W.
Richard (Rik) MacDonald is a certified Teacher Aide for over 22 years; a certified Personal Support Worker for over 18 years; a certified Child & Youth Worker for over 11 years; and a certified Mental Health Practitioner. He has experience with Family Law; tutoring; educational assistance; mental health (30 years); home & health care; & assisting with senior citizens. Mary is a certified Developmental Service Worker, who has been in the field for over 12 years. She has experience with working in group homes (both for the developmentally challenged & Aboriginal teen girls); assisting with home & health care within the private sector.